Eena Meena Deeka (Female)
Video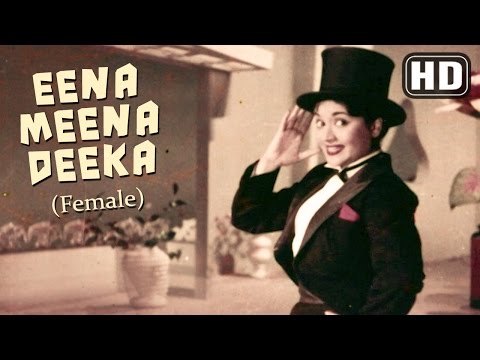 Awards
No award information available.
Trivia
Pyarelal Sharma played the violin in this song. This was before he paired up with Laxmikant Kudalkar to form the famous Laxmikant - Pyarelal music director duo.[MR7]
The tune of this song and the lyrics of a portion of its mukhda were reused for a song in the Tamil remake of the film. The Tamil film song was composed by S.M. Subbaiah Naidu and its two versions were sung by P. Susheela and T.M. Soundararajan.