Video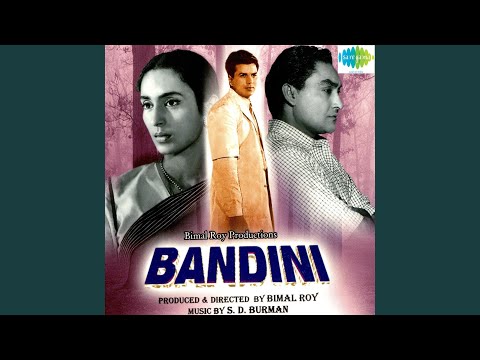 Awards
No award information available.
Trivia
Gulzar landed the opportunity to write this song when S.D. Burman and Shailendra developed differences during the making of the film's music. Knowing that Burman needed a lyricist, Shailendra advised Gulzar, a friend and at that time, a struggling writer, to approach the film's director Bimal Roy for the job. Gulzar was reluctant to work in films but followed his friend's advice and approached the veteran filmmaker. Not only did Bimal Roy hire Gulzar to write the lyrics for this song but also as his assistant director.[MR3][MR13]
According to Lata Mangeshkar, this was the first song she sang for S.D. Burman after a long hiatus. They had stopped working together after a misunderstanding developed between them while recording the songs for the film "Miss India" (1957). However, it appears that there were three interim releases in the period between these films that included songs for the film "Sitaron Se Aage" (1958), the song "Sheeshe Ka Ho Ya Patthar Ka Dil" ("Baat Ek Raat Ki", 1962), and the songs for the film "Dr. Viyda" (1962). This is probably due to the fact that this song was recorded much before the film's release.[1][2][3][4][MR7]
When S.D. Burman found out that Bimal Roy wanted to shoot this song in the heroine's house, he told the filmmaker that it wouldn't be appropriate to do so. According to him, a young, naive girl would not sing a romantic song with sexual undertones with her father around, notwithstanding the fact that the lyrics were inspired by Vaishnav poetry. Burman threatened to not compose the song if Roy continued with his plan of shooting the song indoors. A loud argument between the two followed but the composer eventually had his way. The song was shot outdoors but within the house's compound.[MR13]
Although he had written lyrics for five films released prior to this film, according to Gulzar, this was his debut Hindi film song. One explanation for this discrepancy may lie in the fact that the film was delayed. As a result, while Gulzar may have written this song first, his other films were released earlier.
References