Video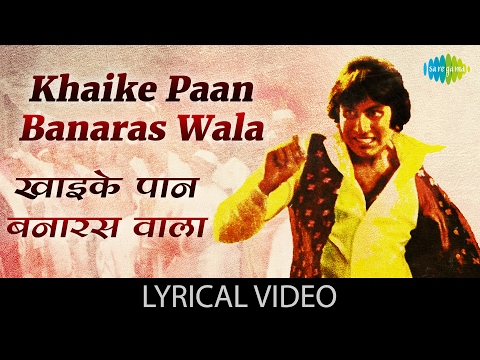 Awards
Trivia
This song was added to the film as an afterthought but went on to become the film's most popular track. The film's director Chandra Barot added the song to the film on the advice of actor, director Manoj Kumar, with whom he had worked as an assistant director in the past. Manoj Kumar had felt that the film was too tightly-paced and would benefit from a song. Babla, Kalyanji and Anandji's younger brother who was assisting them in the film, then came up with the idea of using a tune which was originally composed for the film "Banarasi Babu" (1973). The tune had remained unused after Dev Anand had rejected it as he had considered it be too fast.[1][2]
Kishore Kumar reportedly had a paan in his mouth while singing this song to give his diction an authentic sound.[3]
Amitabh Bachchan had hurt his leg while shooting for another film. Some of his dance steps in this song were, in fact, him limping due to his injury.[4]
References