Chaar Baj Gaye Party Abhi Baaki Hai
Video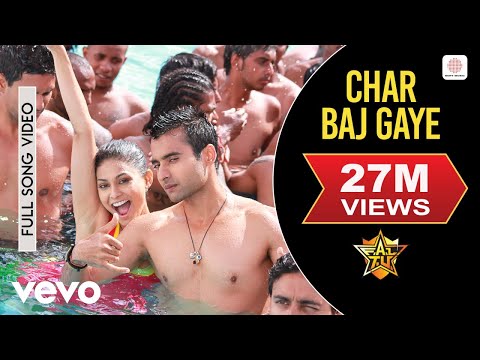 Awards
No award information available.
Trivia
This song took Sachin - Jigar a lot of time to compose. When asked about the song's progress, they would say "abhi baaki hai". At one point, Jigar said "party abhi baaki hai" and the line made it's way to the songs hook lyrics.
In May 2019, lyricist Sameer appeared on The Kapil Sharma Show and talked about how his kids had inspired him to write the modern lyrics for this song. Rap artist Hard Kaur, who had sung this song, reacted to Sameer's statement on the show strongly. She stated that the song's lyrics were in fact hers. Sachin - Jigar had approached her with the line "party abhi baaki hai" and asked her to write the song's lyrics around it. They had also requested her to relinquish her songwriting credits to Sameer and had promised to work with her again. Hard Kaur had accepted their condition at the time but could not accept Sameer bragging on the TV show about how he wrote the song. When asked to respond to the rapper's allegation, Sameer insisted that the song was his but refused to elaborate further. Sachin - Jigar responded to Hard Kaur's claim by saying that the song was "a collaborative effort and the best lines were picked". Hard Kaur, however, continued to stand by her claim.[1][2]
This popular song was the first big breakthrough in the career of music director Sachin - Jigar.
References