Mere Angne Mein Tumhara Kya Kaam Ha-

-i (Male)
Video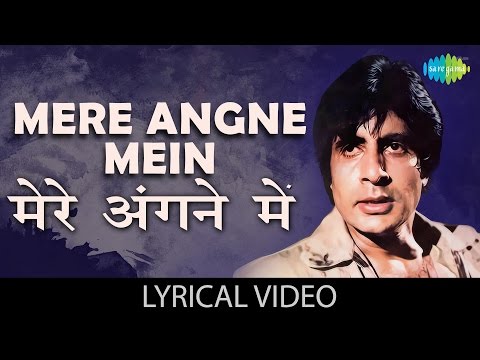 Awards
No award information available.
Trivia
The music and lyrics of this song were adapted from a popular folk song of Uttar Pradesh. The song's lyrics were credited to Harivansh Rai Bachchan in the initial audio release of the film. However, when its folk origins came to be known, his name was removed from the credits in subsequent releases. This folk song was also adapted for a song in the film "Maze Le Lo" (1975). A few lines of the folk song were also sung in the film "Bombay Talkie" (1970) directed by James Ivory and produced by Ismail Merchant.[1][2]
This song may have inspired the song "Apne Apne Miyan Pe Sabko Bada Naaz Hai" ("Apna Bana Lo", 1982). While this song was sung by and filmed on Amitabh Bachchan, "Apne Apne Miyan Pe Sabko Bada Naaz Hai" was filmed on Rekha, who was rumoured to be involved with Amitabh at the time.[3]
References