Ek Chatur Naar Karke Singaar
Video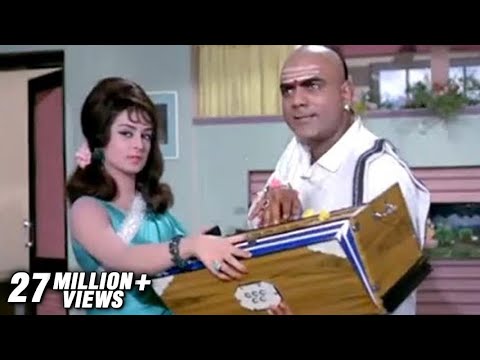 Awards
No award information available.
Trivia
Manna Dey was reluctant to sing for this song since it was set up as a challenge between Mahmood and Kishore Kumar's characters. Dey was not keen on singing for Mahmood's character who would "lose" to Kishore Kumar in the film. He finally agreed after Mehmood convinced him.
This song was an adaption of a song composed by Saraswati Devi for the film "Jhoola" (1941). The original song, sung by Ashok Kumar, was titled similarly but had different lyrics. Portions of the song also borrowed from "Ban Chale Ram Raghu Rai" ("Sant Tulsidas", 1939) composed by Gyan Dutt and sung by Vishnukant Pagnis and "Chanda Re Ja Re Ja Re" ("Ziddi", 1948) composed by Khemchand Prakash and sung by Lata Mangeshkar.[1][2][3]
References